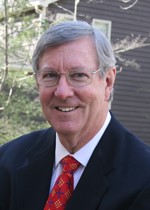 Mr. Mannelly is the principal in charge of Development, Construction and the Land Group for Bullock Mannelly Partners, Inc.  In the commercial sector, Jay has developed over 4.5 million square feet of office, industrial, and retail space. Prior to co-founding Bullock, Terrell & Mannelly in 1984, he established and ran his own home-building company and developed several subdivisions totaling over 500 homes. Under Jay's direction, the BMP Land Group offers unparalleled experience and expertise in land entitlement and land sales.  He is particularly proud of the firm that bears his name and the recognition it has received over the years.
Recent Major Transactions:
Developed an 850 acre Business and Industrial Park, Riverside, in Cobb and Douglas counties, GA
Developed a 110 acre Retail and Commercial Development in Scottsboro, AL with a Wal-Mart and Home Depot as the anchor tenants.
Developed an MTSO (Switch) for Verizon Wireless in Alpharetta, GA
Developed over 3.5 million square feet of Investment grade Industrial product for our own account
Originating partner of Bakers Bay Golf and Ocean Club, Abaco, Bahamas. Through 2016 the project has had over $750M in sales.
Previous Employer/Positions:
1970 – 1972 Arthur Andersen & Co. as Staff Accountant
1972 – 1975 Founder & Owner of Williamscraft Builders, Inc., a residential homebuilding company.
1975 – 1979 V.P. of Finance of Trax, Inc., a machinery dealer, and President of a subsidiary that developed Industrial property.
1979 – 1984 Executive VP of Development, The Myrick Company
1985 – Present Principal in charge of Development, Construction and the Land Group
Awards:
Ernst & Whinney, "Best New Industrial Development" – The Bluffs at Riverside
The University of Notre Dame Award of the Year, 1991
Distinctions:
Marist School Booster Club President 1989 – 1990
Atlanta Chamber of Commerce Board of Directors 1980 – 1981
East Marietta Junior Sports Association Board Chairman 1987 – 1988
ULI member since 1985
Board of Trustees, Marist School – Atlanta, Georgia 2009 – Current
Stafford Development Company "SDC" Board of Directors 2017 – Current
Christian City Community Champion Award Gala Chair 2022-2023
Education & Personal:
BBA, The University of Notre Dame; MBA, The University of North Carolina, Chapel Hill
Married with 2 children, 4 stepchildren, and 15 grandchildren
---