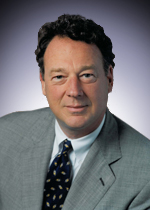 Mr. Boyd is an award winning real estate professional with over 30 highly successful years of experience in, acquisitions, dispositions, financing, development, zoning, and management problem solving. Robert participated in the following investments as a partner, broker, project manager and /or a developer. Secured debt and equity financing, developed pro formas for Joint Venture Structure and handled day to day operations, construction draws, leasing, disposition, and contractor management.
Recent Major Transactions:
160,000 sf Peachtree Pavilion Retail Development, Doraville
20,000 sf Retail Center, Highlands, NC
130 Room Prime Hotel, Sandy Springs, GA
22 unit Highlands of Canterbury Residential Development, Buckhead
165,000 sf Industrial Building, Duluth, GA
180,000 SF industrial property with Kroger as main tenant in East Point, GA
190,000 SF Mack Truck/Volvo distribution Center in Morrow, GA
Previous Employer/Positions:
2006- 2011 JWB Realty Services-partner and investor in acquisitions and developments. Secured capital and properties for investment and development of retail, residential and industrial properties. Managed day to day development, property leasing and operations.
2004-2006 Trellis Companies-partner and investor in acquisitions for private Investors. Secured capital, properties and managed day to day operations.
2000-2004 Advantis-St JOE-Senior VP and Head of Corporate Services. Developed and managed institutional clients including American Express, Reynolds Aluminum, Acosta, McGuire Woods, and Capital One.
1990-2000 Grubb & Ellis Company, Senior VP and District Manager. Managed day to day operations of a 100 broker commercial real estate operation and the integration of a local operation with the national platform. Acquired additional brokerage operations to expand coverage. Developed institutional clients including IBM.
1975-2000 Senior VP, Office leasing Grubb & Ellis Company and Rubloff & Company, Chicago. Developed and represented institutional clients including Kraft, Schwinn, Bank of Montreal and Harris Bank.
Professional and Community Activities and Awards:
Former Chairman, Asset Management, The Atlanta Commercial Board of Realtors
Past President, The Atlanta Commercial Board of Realtors
Commercial Realtor of the Year 1999, The Atlanta Commercial Board of Realtors
Senior Marketing Consultant, Grubb & Ellis Company
Executive Committee, Grubb & Ellis Company
Presidents Club, Arthur Rubloff & Company
Member, The Atlanta Rotary Club
Past Chairman and Founder, Realtor's Commercial Alliance, National Association of Realtors
President, The Atlanta Pipe Band 501 c 3
Member, The Atlanta Burns Club
Education and Military Service:
Purdue University, West Lafayette, Indiana 1975
Honorable Discharge, U. S. Marine Corps 1973
---